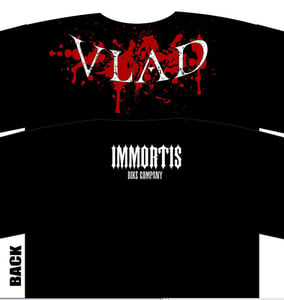 $

12.00 - On Sale
Special Edition Shirt!
We made this shirt specifically for the release of the Vlad 24" frame! Don't miss out... get yours and show support for the most brutal frame to date!
Just like our other shirts... these run about one size smaller than normal. So if you wear a XL normally, order a 2XL.
Availability
3XL - 0% in stock

Sold Out

2XL - 86% in stock

XL - 88% in stock

L - 75% in stock